---
The Washington Post and New York Times have recently opened up their platforms to Op-Eds defending, justifying and promoting abhorrent behavior committed against conservatives. Calling them out is the Washington Examiner's Byron York, who notes that "the toxicity of the resistance to President Trump has risen in recent days," with both papers "publishing rationalizations for denying Trump supporters public accommodation and for doxxing career federal employees."
(Article by Tyler Durden republished from ZeroHedge.com)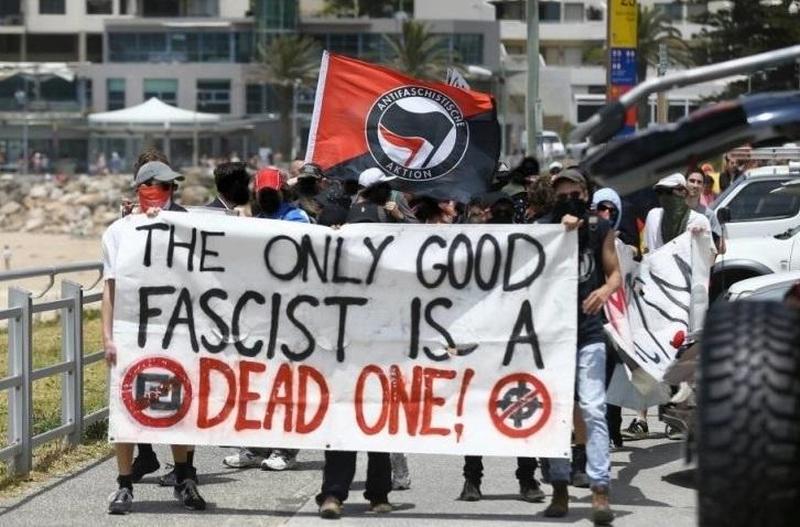 First up, Stephanie Wilkinson, the owner of the infamous Red Hen restaurant in Lexington, Virginia. Wiklinson unapologetically booted White House spokeswoman Sarah Huckabee Sanders and her family last June. Wilkinson told the Washington Post at the time that her gay employees were too triggered by Sanders to serve her due to the Trump administration's transgender military ban.
On Friday, Wilkinson essentially told conservatives that it's their own fault if they are attacked in public.
In her new article, Wilkinson discussed the case of The Aviary, a trendy bar in Chicago where a waitress recently spat on Eric Trump, the president's son. Wilkinson wrote that the incident, along with her own decision to oust Sanders, shows that in the age of Trump "new rules apply" in public accommodations: Americans who work for the administration or support the president should stay away.

"If you're directly complicit in spreading hate or perpetuating suffering, maybe you should consider dining at home," Wilkinson wrote.

Wilkinson noted that "no one in the industry condones the physical assault of a patron," but at the same time declared that Americans should understand that a "frustrated person" — for example, a restaurant employee — will "lash[] out at the representatives of an administration that has made its name trashing norms and breaking backs." Americans should accept that such things will happen.

"If you're an unsavory individual," Wilkinson concluded, "we have no legal or moral obligation to do business with you." Better to stay home than risk the spittle. (And of course, Wilkinson and her colleagues in the hospitality industry will decide who is "unsavory.") –Washington Examiner
And what constitutes an unsavory individual? Apparently half of the country!
New York Times and Doxxing
York next calls out the New York Times for allowing a University College London assistant professor of human rights, Kate Cronin-Furman, who justifies doxxing the personal details of low-and-mid level Customs and Border Protection employees who are responsible for taking care of migrant children at border detention facilities.
Cronin-Furman discussed the detentions, as well as actions by employees of U.S. Customs and Border Protection, in terms of the Holocaust and genocides in Cambodia and Rwanda. Those are, of course, contexts which most Americans would likely dismiss as preposterous and offensive but which Cronin-Furman and the New York Times apparently take seriously. Her idea is that opponents of the administration should publicly identify and shame low- and mid-level Customs and Border Protection employees who care for migrant children.

Such workers would be dismayed at being publicly shamed because they are "sensitive to social pressure," Cronin-Furman wrote, "which has been shown to have played a huge role in atrocity commission and desistance in the Holocaust, Rwanda, and elsewhere. The campaign to stop the abuses at the border should exploit this sensitivity." –Washington Examiner
"This is not an argument for doxxing," Cronin-Furman continued. "It's about exposure of their participation in atrocities to audiences whose opinion they care about. The knowledge, for instance, that when you go to church on Sunday, your entire congregation will have seen you on TV ripping a child out of her father's arms is a serious social cost to bear. The desire to avoid this kind of social shame may be enough to persuade some agents to quit and may hinder the recruitment of replacements. For those who won't (or can't) quit, it may induce them to treat the vulnerable individuals under their control more humanely. In Denmark during World War II, for instance, strong social pressure, including from churches, contributed to the refusal of the country to comply with Nazi orders to deport its Jewish citizens."
As York notes, "Needless to say, that was a clear argument for doxxing."
Time and time again we've heard from the left that 'hate speech' is so dangerous because it could inspire people to commit violent acts. If that's the case, why are the Washington Post and New York Times allowing people to use their platform to justify actual violence and potentially dangerous acts against conservatives? Doesn't the same theoretical slippery slope of ideological division that ends in tiki torches and lynchings similarly feed the countless acts of actual violence committed by Antifa? We're guessing you already know the answer.
Read more at: ZeroHedge.com or WashingtonPosted.news.